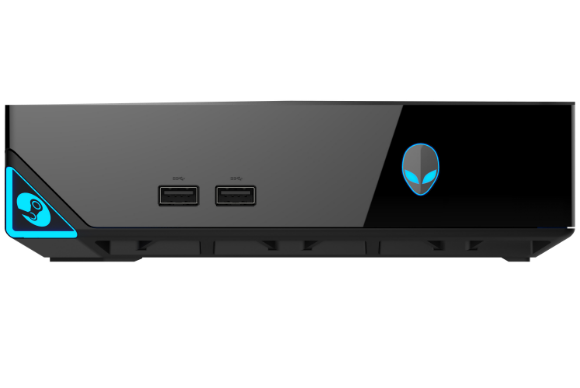 LAS VEGAS— We now know what the full potential of a Steam Machine looks like, courtesy of an announcement by Valve and Dell's Alienware division at CES Monday.
"Full potential." Those are the words Valve founder Gabe Newell used today in a statement provided to PCWorld.
The full quote:
"We have been working with Alienware since we began defining our vision of the Steam Machine. Alienware's historic commitment to gaming, their design and engineering capabilities and their global reach made them an ideal partner for us on our Steam Machine project. The result of our collaboration is the Alienware Steam Machine, a console that encapsulates the full potential of what a Steam Machine should be."
So what does the full potential look like?